An international study of Artificial Intelligence applied to electronic health records
– HNC TACTIC –
View the study briefing

on demand
Watch the Head and Neck Cancer International Group (HNCIG) and Savana live briefing. Prof. Hisham Mehanna, Dr. Miren Taberna and Teresa Diaz Perdigón - Tuesday 22nd June.
Learn about

the HNC TACTIC Study
This is a unique collaborative study between the Head and Neck Cancer International Group (HNCIG) and Savana.
The first of its kind for head and neck cancer study, HNC-TACTIC is a multi-language, multi-center, retrospective, real-world evidence study analyzing Electronic Health Records (EHRs).
The study aims to describe patients with head and neck squamous cell carcinoma (HNSCC) in a real-world setting:
The primary objective is to develop two predictive models based on dynamic risk stratification for:
Defining the risk of recurrence or progression following a primary curative treatment in HNSCC patients with early and locally advanced disease
Identifying patients' features that predict long-term survival after immunotherapy in recurrent and metastatic patients.
Meet the speakers of the HNC TACTIC Study live briefing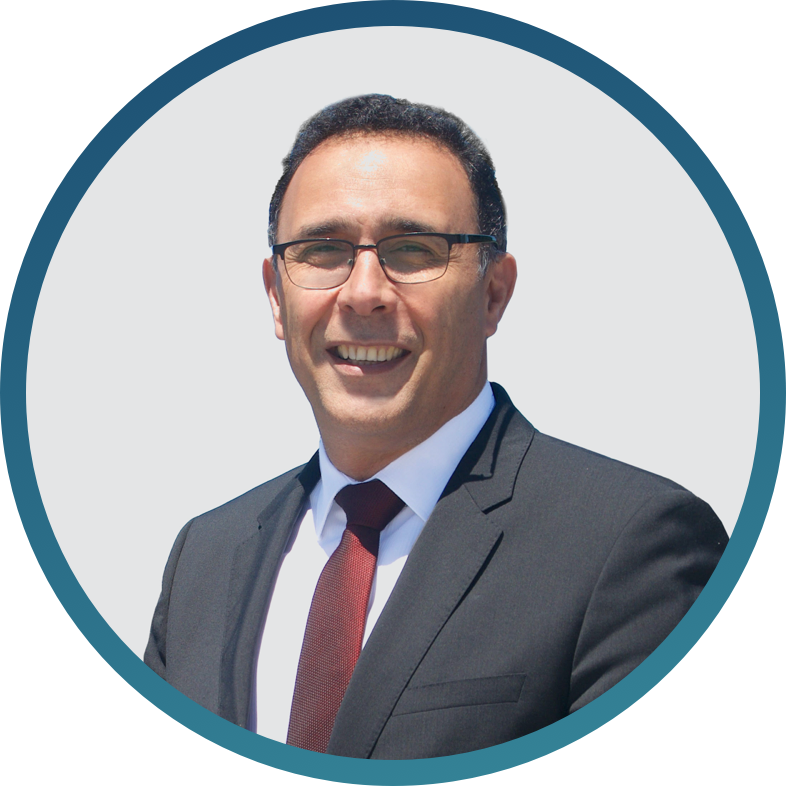 Prof Hisham M Mehanna, PhD, BMedSc (hons), MBChB (hons), FRCS, FRCS (ORL-HNS)
Professor Hisham Mehanna is the Chair of Head and Neck Surgery, and Director of the Institute of Head and Neck Studies and Education, at the Institute of Cancer and Genomics, Deputy Pro-Vice Chancellor (Interdisciplinary Research), Director, The Institute for Global Innovation (IGI) and the Institute for Advanced Studies (IAS) University of Birmingham.
Hisham's clinical interests are recurrence head and neck cancer surgery. Prof Mehanna established and ran the UK's first clinic dedicated to the multi-disciplinary treatment of head and neck and thyroid cancer recurrence.
Hisham has a keen interest in clinical and translational research, heading a research team of 20 researchers, and holding over £16 million in research grants. His main area of his research revolves around improving the management of head and neck cancer through the use of innovative treatments and dynamic risk stratification and assessment. His research spans translational research, early and late phase clinical trials. He is chief investigator of several multicentre and multinational clinical trials, including the PET NECK trial, published in the NEJM in 2016, and the De-ESCALaTE study, published in Lancet 2018.
He is also the President of the Head and Neck International Group, and a past President of the British Association of Head Neck Oncologists (BAHNO), and the past Chair of the UK's National Cancer Research Institute's head and neck group, responsible for all head neck cancer research in the UK.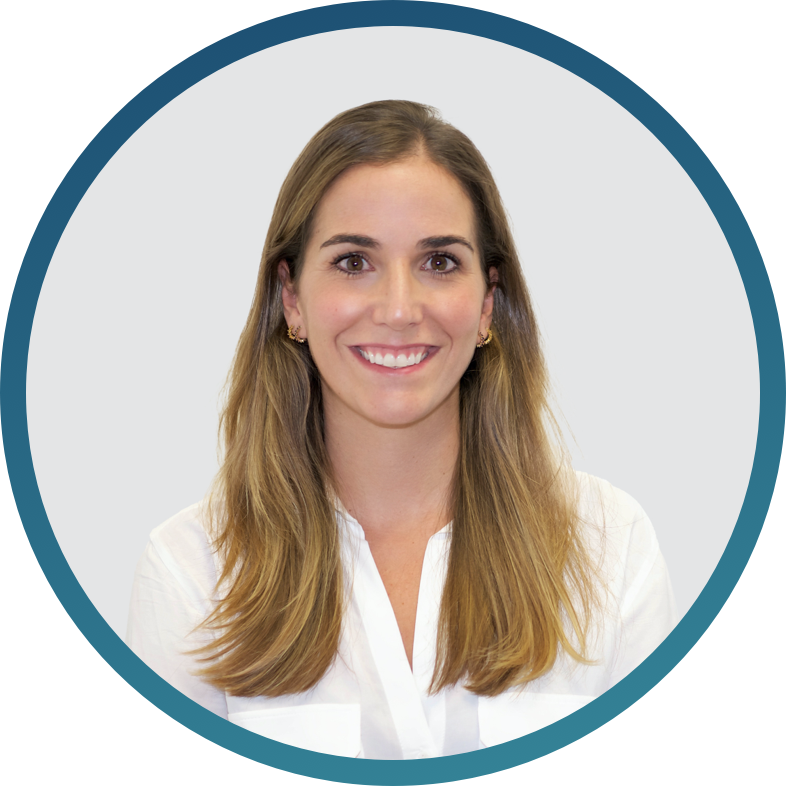 Dr. Miren Taberna, MD, PhD
Dr. Miren Taberna is Chief Scientific Officer in Savana. Master in molecular oncology (Spanish National Cancer Center, CNIO 2015-2016), Degree on methodological foundations of research in oncology (University of Barcelona, ​​2016). She developed part of her Ph.D in Human Papillomavirus (HPV) and oropharyngeal cancer at Saint James Cancer Center in Ohio University, US. Additionally, Miren´s interest in head and neck cancer led her to work as a Medical oncologist at the Catalan Institute of Oncology, coordinating the clinical and research area of head and neck cancer patients.
Dr. Taberna is author of 38 scientific articles published in high-impact international journals (ORCID). These works include multiple publications in first decile magazines, such as TPExtreme clinical trial published in The Lancet Oncology 2021 and two articles published in Annals of Oncology 2017, 2019. Miren has also participated in head and neck cancer international phase II and III clinical trials.
Furthermore, she has also spoken in several scientific congresses and events, such as the American Society of Oncology (ASCO) as a chairwoman of the head and neck poster discussion session. In addition, she has taken part in numerous university teaching activities, writing several guidelines.
In 2020 she started working in Savana to develop the scientific department, conveying her clinical and research knowledge to find the applicability of AI models to advance science and impacting patients' outcome.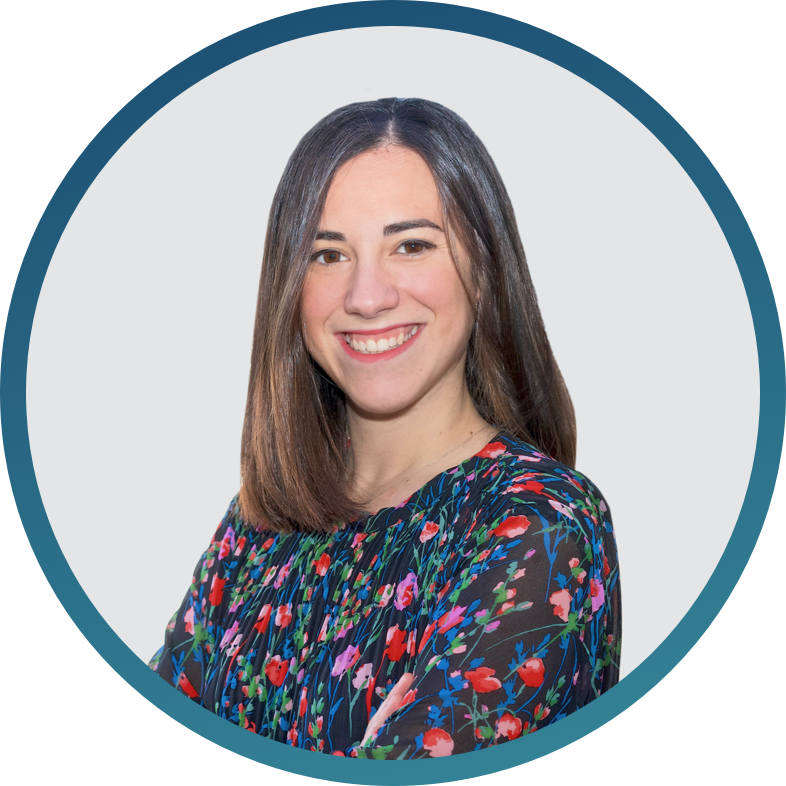 Teresa Díaz Perdigón, Pharm D, PhD
Pharmacy by Navarra University, Université de Droit et Santé- Lille and Feik School of Pharmacy-University of the Incarnate Word, San Antonio, Texas, EE. UU. Díaz's interest in pharmacology and applying technology to clinical research led her to complete a Doctorate in Pharmacology and Neuroscience by the Universidad de Navarra (Pamplona) and Columbia University (New York, USA).
Teresa has been working for the last two years in Savana as Research Medical Science Liaison-Site Engagement Manager. Consequently, she has become an expert in how technologies advance healthcare by applying clinical Natural Language Processing techniques to anonymised Electronic Health Records, in order to facilitate Real-World Evidence observational research projects. Now she coordinates national and international multicenter and multicountry NLP-based studies within the RWE ecosystem. Last year, Díaz was involved in two pioneer international projects, Big COPData and Big COVIData studies.
Moreover, Teresa is author of scientific articles published in high-impact international journals (ORCID) in several areas of study, such as neurodegenerative diseases, epigenetics, COVID-19 and COPD.
Furthermore, Díaz has wide experience giving plenary session speeches at health congresses and conventions, introducing Artificial Intelligence, oncology, infectious and respiratory diseases, etc. Besides, she also has teaching interest and therefore taught pharmacology at Navarra University for 4 years.
Discover more about Savana
Founded in 2014, Savana is an international medical company that has developed a scientific methodology that applies Artificial Intelligence (AI) to unlock all the clinical value embedded within the free-text of Electronic Health Records (EHRs).
With the largest AI-enabled, multi-language, multi-centre research network in the world, Savana generates customised descriptive and predictive, Deep Real-World Evidence research studies. Engineered by doctors for doctors, Savana is built following the highest privacy-by-design standards. Savana constitutes a clinical research ecosystem that aims to advance personalised and precision medicine worldwide.
To keep up with the latest scientific and research developments, follow Savana on LinkedIn & Twitter: